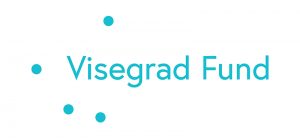 Title: Contributing to raising awareness and accountability in sustainable construction
Location: Kosovo and Visegrad Four (V4) Countries
Timeline: 01/06/2020 – 01/06/2021
Aim: The aim of this action is not only to advocate for accountability from responsible institutions, but also to raise citizens' awareness of the importance of building codes and their impacts on insurance markets.
The foreseen activities include submitting requests to access official documents, compiling and publishing analytical articles about the application of building codes in both partner countries and Kosovo, as well as organizing and broadcasting televised debates.
Summary: Sustainable development is directly linked with the correct construction of buildings and complying with international building standards, while ensuring competent construction assures a safe and secure environment. For a more secure and sustainable process regulating construction permits, every country is required to have a building code and to properly implement it.
Since the whole Balkan region is tectonically active due to compression of the Earth's crust further north, an earthquake in any of the countries in the region has an impact on the others. This was demonstrated following the last earthquake in Albania in November 2019, the consequences of which were also seen in neighboring countries, and a lack of adherence to building, design and construction codes contributed to increasing the damage caused.
Therefore, establishing the quality, safety and energy performance of buildings for years to come is a priority for each Balkan country, especially Kosovo, which is still dealing with building permit issues and an absence of studies and tests that focus on the safety of its citizens.
Donor: The Visegrad Fund
Main Objective: Raise civic awareness around sustainable development and increase the accountability of local institutions in terms of environmental sustainability.
Main Activities:
Submit 50 requests to access official documents compiled and submitted to the relevant institutions;
Produce 5 lengthy articles comparing the application of the building code in the partner countries and Kosovo;
Organize 3 televised debates that address these findings;
Publish 5 public service announcements (PSA).
Target Groups:
Direct: Local and central institutions in Kosovo and Visegrad countries, officials at these institutions, as well as citizens reached by our published PSAs and analysis.
Indirect: Architects, engineers, constructors and regulators, safety inspectors, environmental scientists, real estate developers, subcontractors, manufacturers of construction products and materials, insurance companies, facility managers, and tenants.
Main Implementer: Kosovo Civil Society Foundation for Sustainable Development (KOSID)
Partners: The Institute of International Relations and European Studies at the Metropolitan University of Prague, atlatszo.hu Nonprofit Ltd., The Society of Polish Town Planners – Wroclaw Division, Balkan Investigative Reporting Network (BIRN) Kosovo, MESA10